Cornerstone Virtual Assistance, LLC was started by Kelly Johnson to offer clients a creative option to build a collaborative long-term professional relationship with a virtual assistant that supports the foundation of their business without being limited by geography. A Virtual Assistant has the unique opportunity to partner with clients in a variety of professions. As each client has his/her own method of operating his/her business, together we will determine how projects and tasks will be managed; through the sharing of ideas and experiences, we can best meet the needs of a business.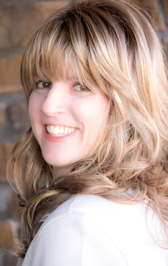 Background
During my childhood, the opportunity to attend ten different schools and to live in all four quadrants of the United States allowed me to meet people from various backgrounds and cultures enabling me to strengthen my appreciation for the unique perspectives we each possess.
My professional background revolves around the field of education. I taught high school English and Psychology in addition to Language Arts at the middle school level. During my years of teaching, overseeing extra-curricular activities such as the Forensic (speech) team provided me the chance not only to share my love of coaching but also to observe students grow and achieve goals outside of the classroom. In addition to teaching, I have worked for two education/training companies; the first education company placed teachers from foreign countries to work in the United States as teachers and cultural ambassadors. The second education company offered trainings and meetings to be conducted for participants via satellite broadcast, video conferencing and computer software.
Education
Assist University; graduated July 2004
University of Northern Colorado; Bachelor of Arts degree in English with a minor in Psychology; graduated December 1995.
Colorado Professional Teaching License; Secondary English Language Arts
Courses Completed
Web Design Specialist Training (presented by VA Classroom)
Professional Author Assistant Certification
Advanced Shopping Cart Certification (presented by Practice Pay Solutions)
Fantastic Facebook Pages (presented by VA Classroom)
Google Places Mastery (presented by VA Classroom)
Online Video Clinic (presented by VA Classroom)
Building Web Pages Level 1
Ezine Grad Class (presented by AssistU)
Power Point XP
Greatest Marketing Technique (presented by AssistU)
Introduction to Blogging (presented by AssistU)
Article Empire Mentor Program (presented by Jeff Herring)
Coaches Console Certified Training
Social Networking Program (presented by Nancy Marmolejo)